I took this lock with me to Defcon this year. Unfortunately most of the time everybody was busy with something else, so I didn't get to hand it over to very many people.
Schuyler figured it out really fast, he may have gotten lucky. But that's not the point, he figured it out. ...So, before I handed it to anybody else I attached a note to it that says "Did you pick it correctly?" Yes that was a dick move, but it's fun to be a jerk.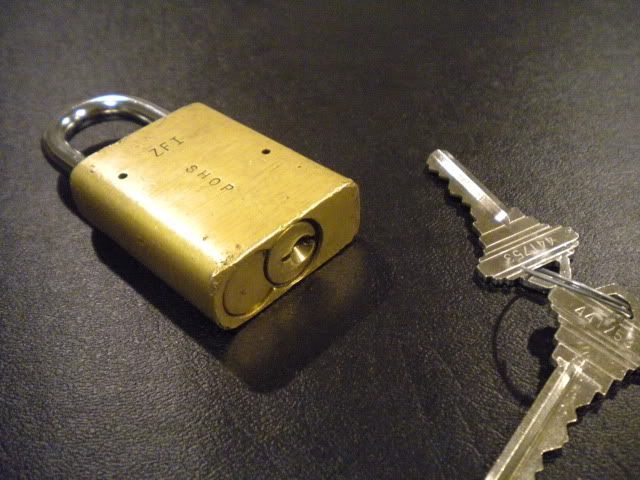 It looks like a regular lock.
But when you pick it or turn the key nothing happens.
To open the lock you need to have the cylinder turned and then press in the piece that normally holds the cylinder in place.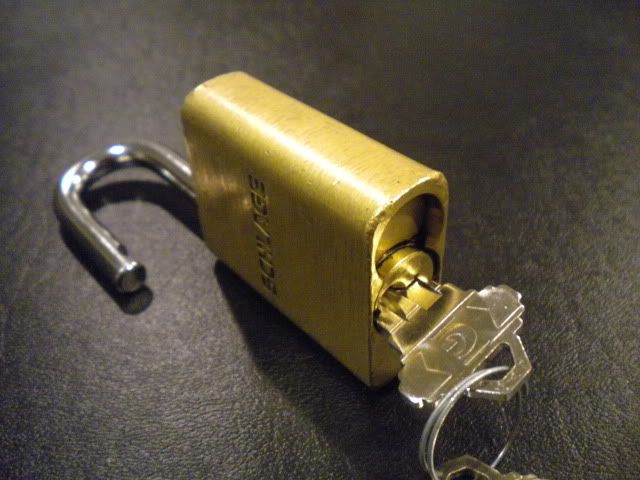 Then the shackle will be free to be pulled out.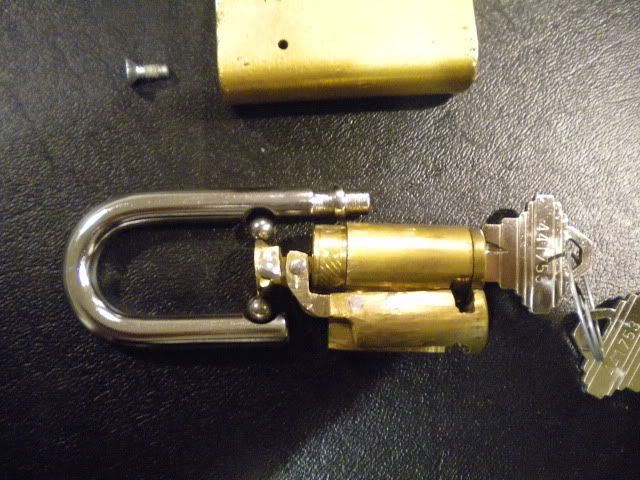 It took quite a few tries for me to make these pieces all work together correctly. It's not pretty, but I got it working so I'm happy.
I hope you enjoyed this lock. And maybe, just maybe you should try and remember how it works. Just in case I hand it to you one day.
Last edited by
Farmerfreak
on Mon Aug 02, 2010 11:56 pm, edited 1 time in total.