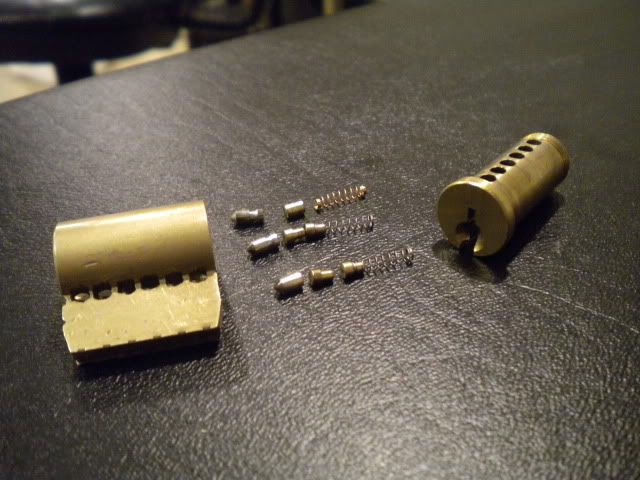 I know, I know. The picture is a touch blurry.
Most of the key pins in this lock are spooled, and are slightly beveled at the top of the spool. The cuts in the housing are to give the top of the key pins spool to catch on to and slightly get lifted off the key while impressioning.
Most of the driver pins are two Schlage T drivers stacked on top of each other. This isn't the way they are meant to be used, but it's how they should be used. Trying to pick a lock pinned up with stacked T drivers is an absolute nightmare... Don't believe me, try it.