To start of with, here is a link to this locks predecessor.
http://www.lockpicking101.com/viewtopic.php?f=25&t=46768
Most of the info on how this newer lock works is covered in that thread.
The wrong key.
The wrong key only turns this far.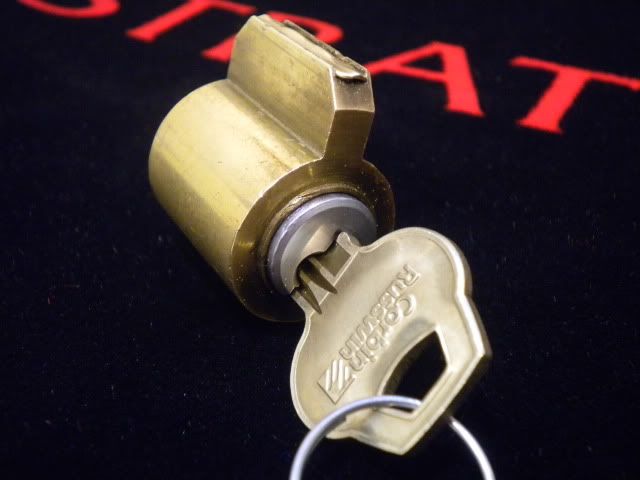 The correct key will turn all the way.
These side pins stick out of the master ring and lock it to the housing preventing it from turning.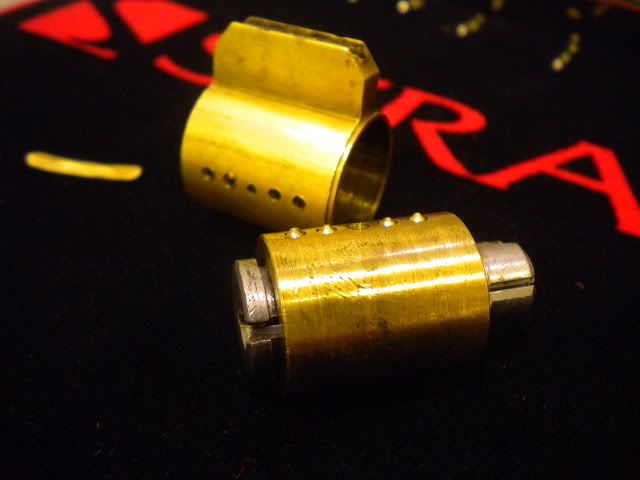 When the inner core is rotated 20ish degrees the side pins are allowed to drop in and allow the master ring to rotate.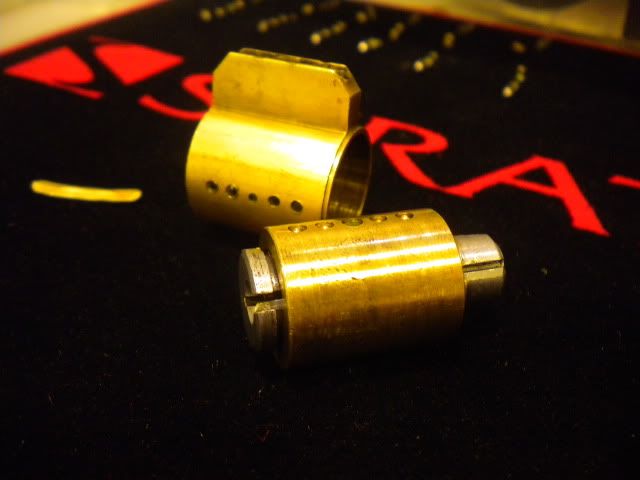 It isn't pretty, but here it is. It looked better before I realized I had to cut more out just to get the lock together...
Here is a sample of how it is pinned up. The bottom pin followed by 2 master pins affects the bottom shear line. One of the three possible depths corresponds to the correct depth on the master ring. Remember that the master ring can't rotate until the inner core has rotated. I could have used more master pins for the bottom shear line, but I chose not to to lower the risk of the master pins rolling over sideways and jamming the lock.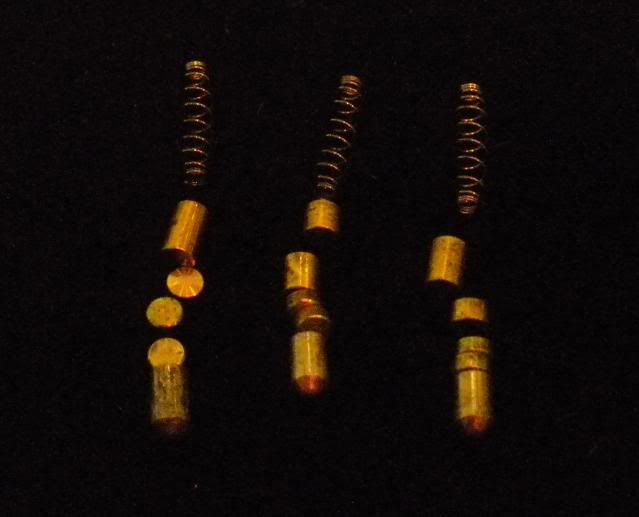 The only real issue with this lock is the way the master ring is locked to the housing. It's important to have it locked in place while setting the pins as it prevents you from getting any feedback on the correct shear line. But it causes some binding issues if you need to turn the key back the the neutral position without turning it all the way around. You can still turn it back, it just binds up more than I would like. If I were to have modded this out of a mortise cylinder, I could have used a better design for locking the master ring in place.