First thread huh?
"The Bi Lock system comes from Australia. This Bi Lock cutaway consists of a plug with 2 sidebars
controlled by two parallel rows of six pin tumblers, each row acting independently with its own side bar,
and a cap that holds the pins and springs in the plug. The pins are just lifted, they are not controlled on
an angle.
Each side of the lock is operated separately by each half of the dual-bladed key.
When the key is inserted into the lock, the pin tumblers are properly located to form a shear line on
each side of the lock. This allows the spring-loaded sidebars to locate the deep holes on the tumblers
and to retract, allowing the lock to be opened. When the key is returned to the locked position and
withdrawn, the spring-loaded side bars are forced into the slots in the lock body. In the locked position,
all tumblers are the same height and rest on the bottom of the keyway, making it impossible to read
the combination or impression the key."
(Han Fey)
Here are my own breakdown photo's:
8 pin: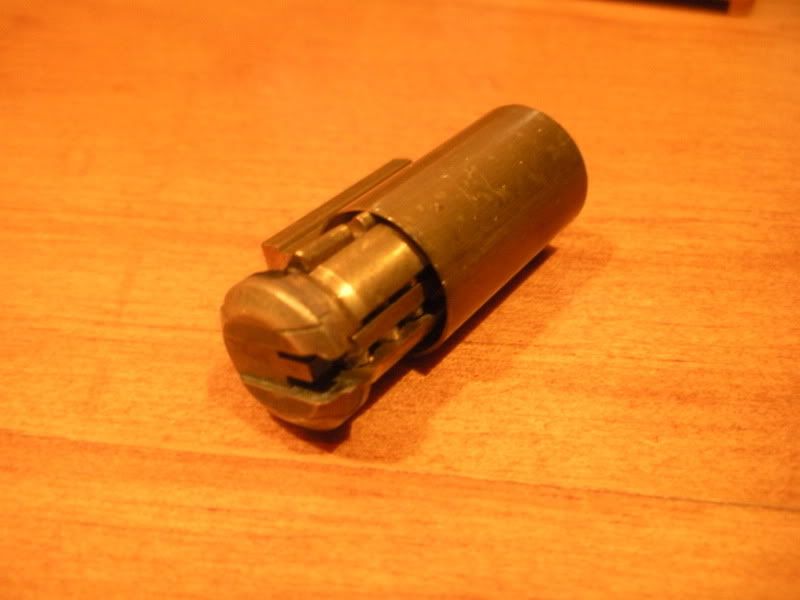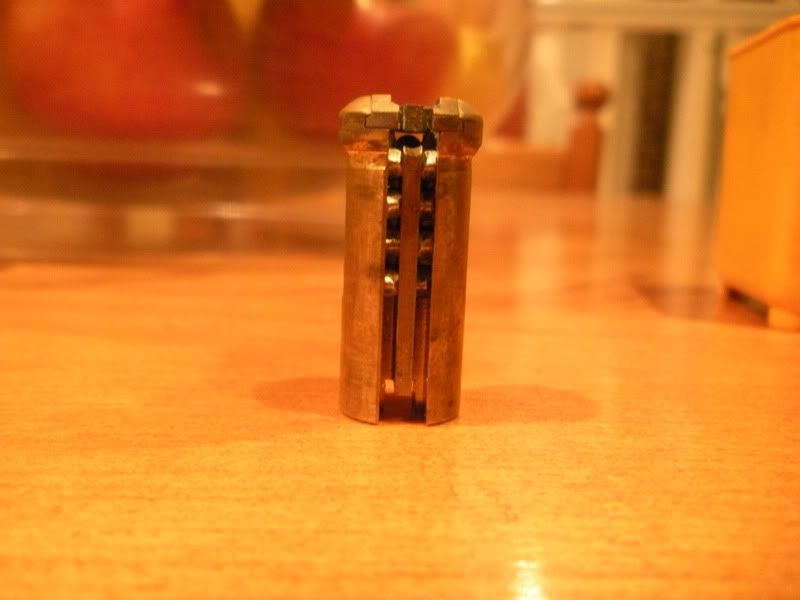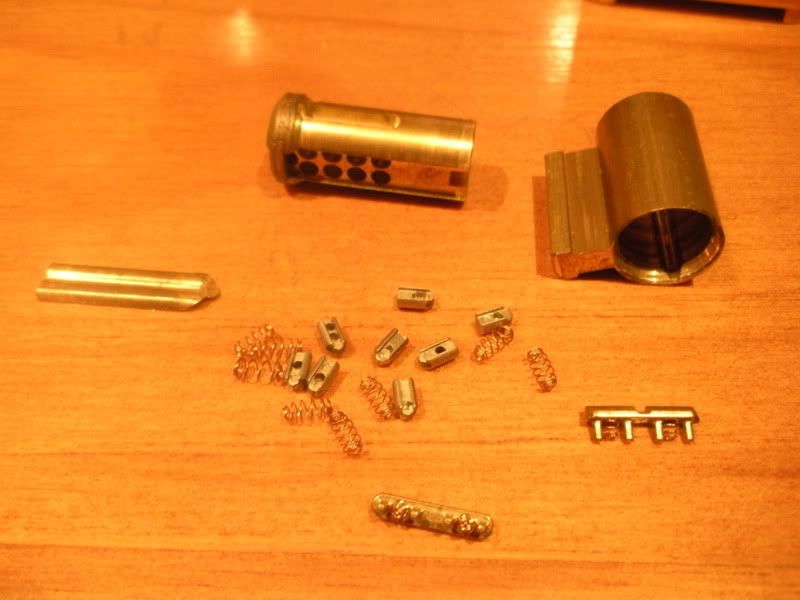 12 pin: