So recently I bought a Mechanic's Roller Seat with 3 Drawers made by Pittsburg, I'm thinking of using it for automotive locksmith tools such a steering wheel pullers, compression plate tools, and door panel tools. It even has two folding side areas that are magnetic. You can put your metal coffee mug there so it'll stick around, lol.
The second item I bought can go by two names depending on where you buy it. It was selling at Walmart for around $25 but now jumped up in price so I bought one thru Ebay for $24. It's called the Stack-On 20" Step 'N Stor Tool Box or the Step N' Stor Tool Box. I was surprised when I got it because the pictures made it look smaller than it actually is and it has quite some room for storing tools. I was thinking of using it if I have to work on a door closer installation but it'll also be useful just to keep in the van as a seat when cutting keys. It has plenty of room to store boxes of key blanks inside too.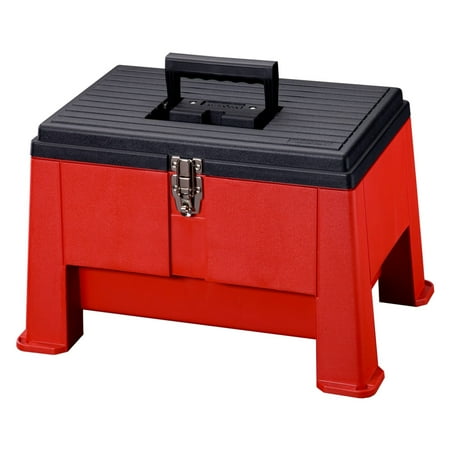 One more item I wish I had bought a long time ago but got talked out of it by someone who said I don't need it is a product by Lasko. It's called the Lasko Power Toolbox. It has a detachable extension cord with outlets. I saw it at Walmart a long time ago but is not available no more.
I like the idea behind it though.
So if anyone else have any great products they like and use please let me hear or see your ideas. I'm heading to Walmart this Sunday in search of some good products.
Thanks!
CLH!
You leave my GRAPHITE alone!!!