I wanted a key to my Schlage Everest Primus. And all I have are regular Everest keys.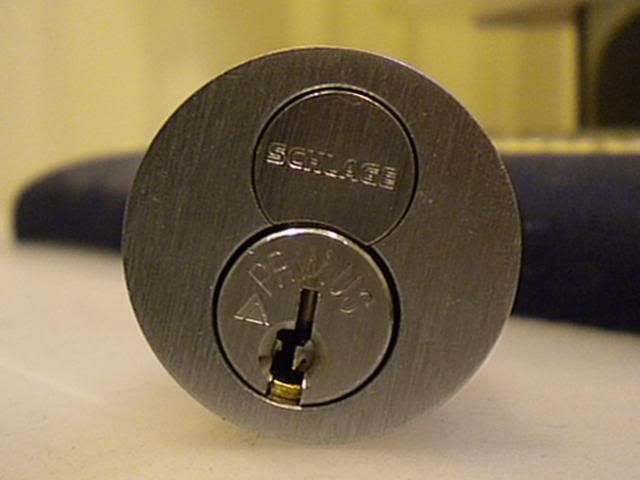 I had a key to this lock with the normal cuts in it already. To make it work I had to replace some of the finger pins (primarily the 3rd and 4rth finger pins spaces). The key isn't perfect, on occasion it will hang up and need to be re-inserted into the lock. Since I'm not planning on using this lock other than something to play with and pick on from time to time, this key is everything I wanted.
I was happy when I got a the key working. But then I wanted to have a control key. I had heard that I could add solder to the tip to make it a control key (I believe I heard that at a speech Schuyler and Datagram did at Defcon). It works very well, thanks guys.