Re: Oldfast Impressions
Posted:
Sun Oct 07, 2012 2:48 pm
Onward we march... my first WB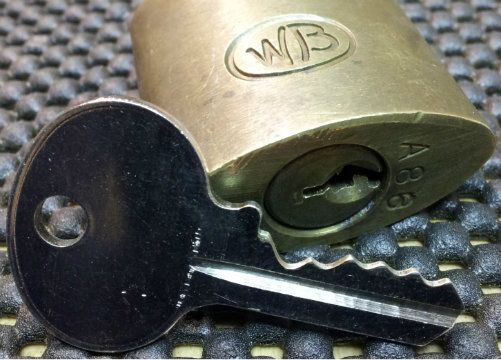 Wilson Bohannan (
5-pin
) . . . . . blank: W1
Sorry for goin' a little picture crazy, but I'm really beginning to enjoy this!
The fact that the difficulty level is rising is also a pleasant surprise to me.
Just as with the Corbin, the process was not all that definitive & I began to doubt myself halfway in.
Magnification & good lighting have now come into play. I've also begun utilizing some other techniques
in addition to the standard
'turn & jiggle'
method. I'm finding it nice to have other options to fall back on.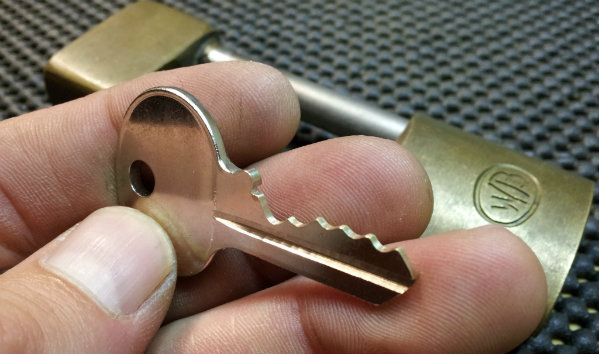 Also, I'd love any thought/suggestions you might have on something:
As I Iooked at my key in comparison to a couple of older ones, I got to thinking...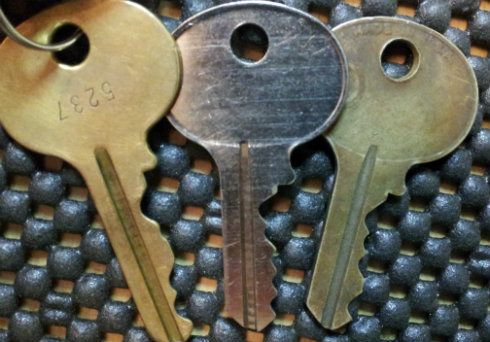 ... I'd like to try n' make some authentic looking keys. I'm not talking about something that would pass inspection as such...
but at a quick glance, I just think it'd be neat to have a key that looks just as old as the lock you made for. Obviously I first need
to get away from these nickel plated blanks. But if I started with a brass one, sanded it down to a 'worn' look, then applied
something like
this
to give it that old tarnished look... well then I might be on to somethin'. What do you guys think?