"Stoning" A Safe Lock Mount
Needed a project while at work, so took a safe lock mount that I made with horrible, broken wood (it was intentionally ugly so hopefully nobody would steal it) and decided to dress it up a bit. Was partway through the 'upgrade' when I figured that some pics should be taken in case someone else wanted to give it a try. So you don't get to see this mount in the original ugliness.
This would also work to make some
really
nice mortise or euro-profile mounts.
The top section of the mount was two sections of particle board sandwiched between two cheap pieces of plywood, bonded together with epoxy and screwed together overnight to allow it to harden. (And drip. Remember, I wanted it ugly before a couple days ago). The bottom was a broken piece of particle board. Filed flat the edges, and proceeded below.
Started by patching up the broken sections and sandwiched sections of wood using wood filler. Wood filler starts out looking like this...
Used it just like that to do the major repairs and filling in of very rough areas.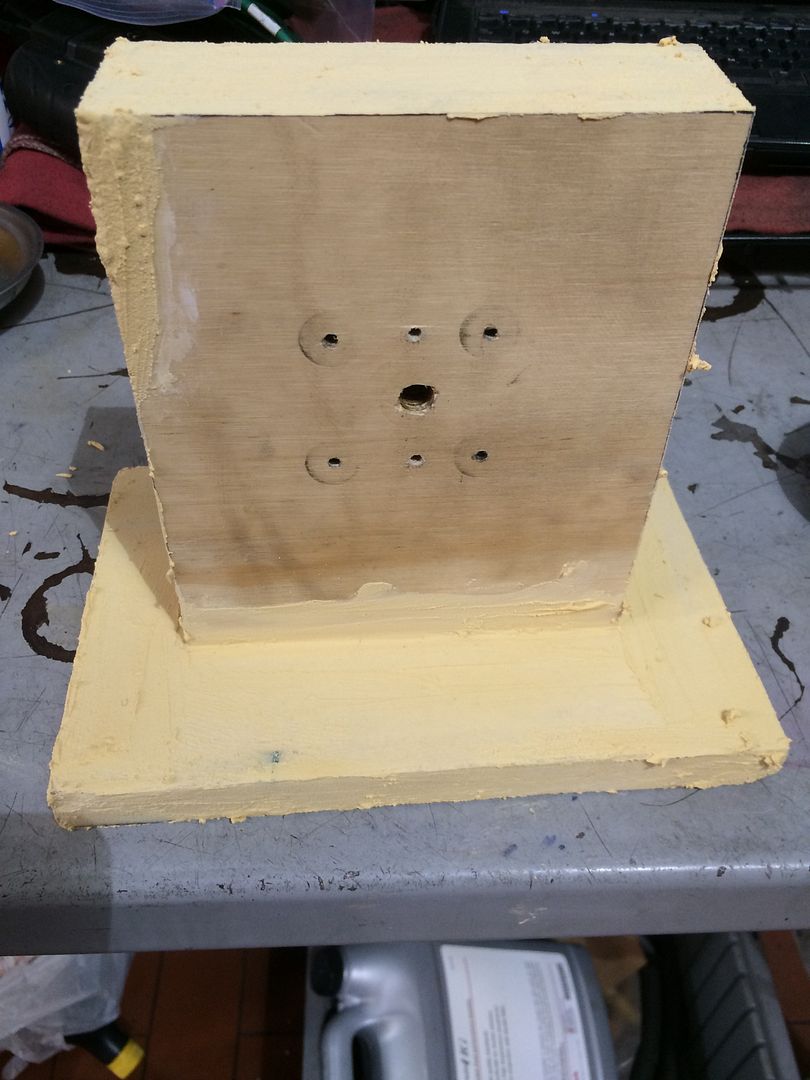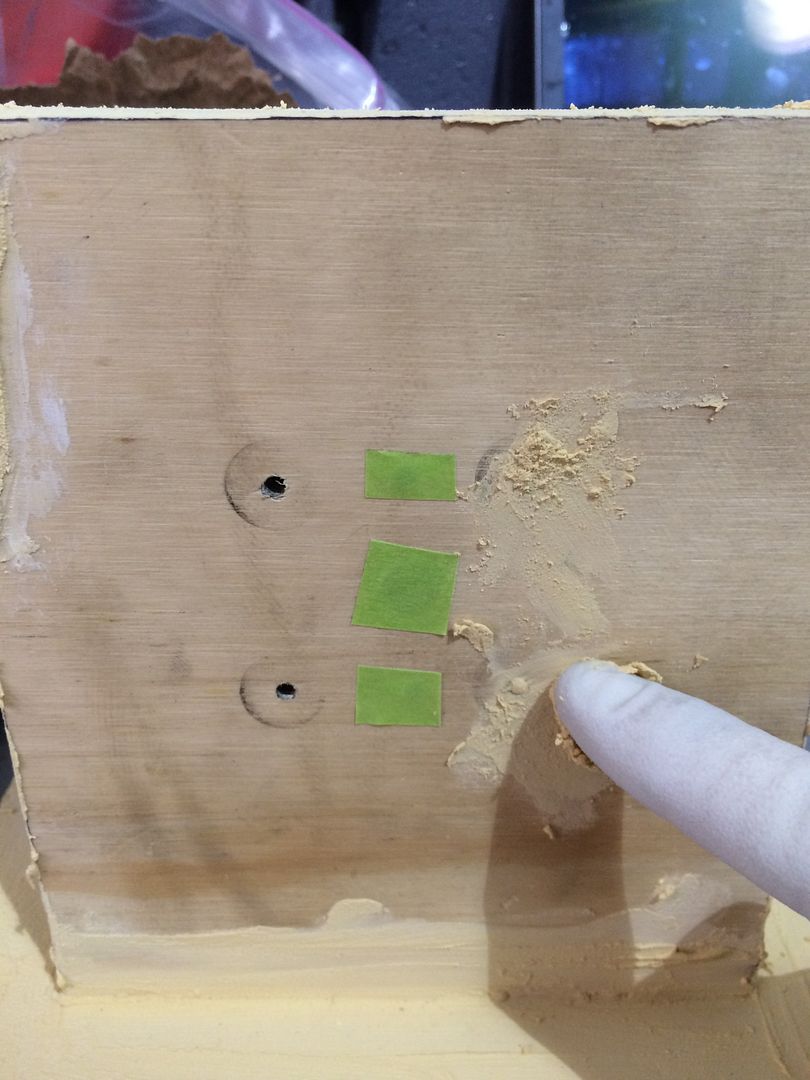 Sand the rough edges down using 220 grit sandpaper.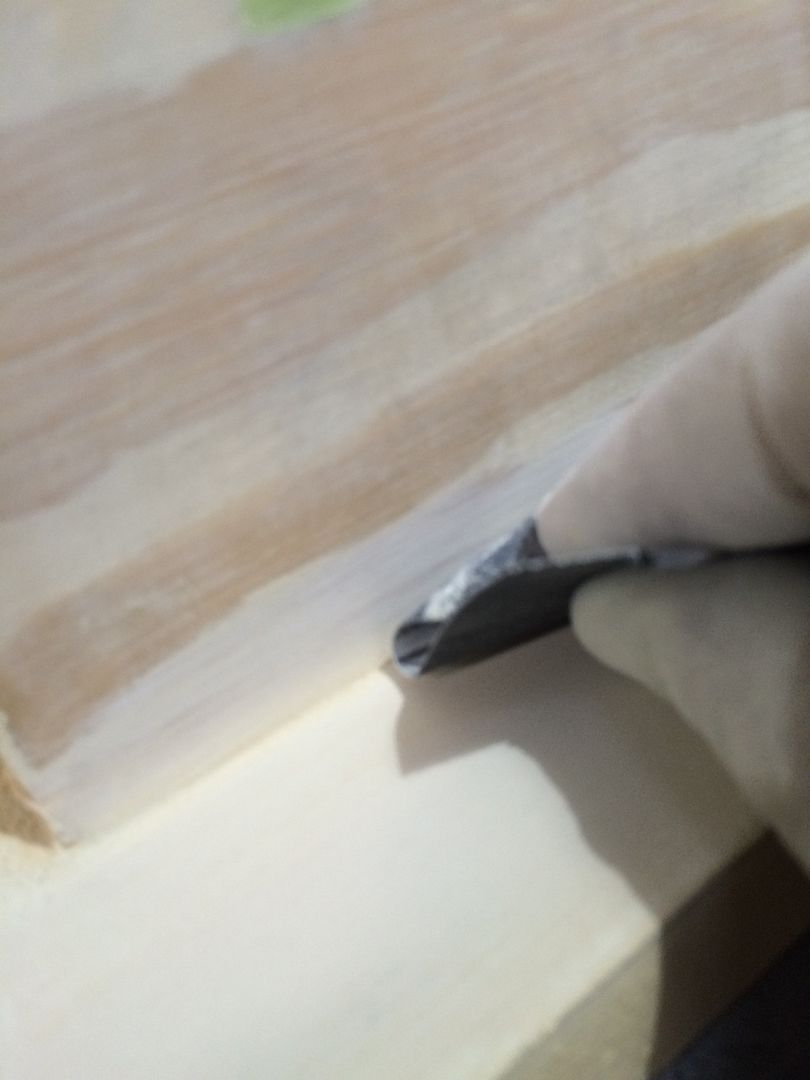 Now to start making it look a bit better. Used small squares of masking tape to cover the holes actually used for the lock.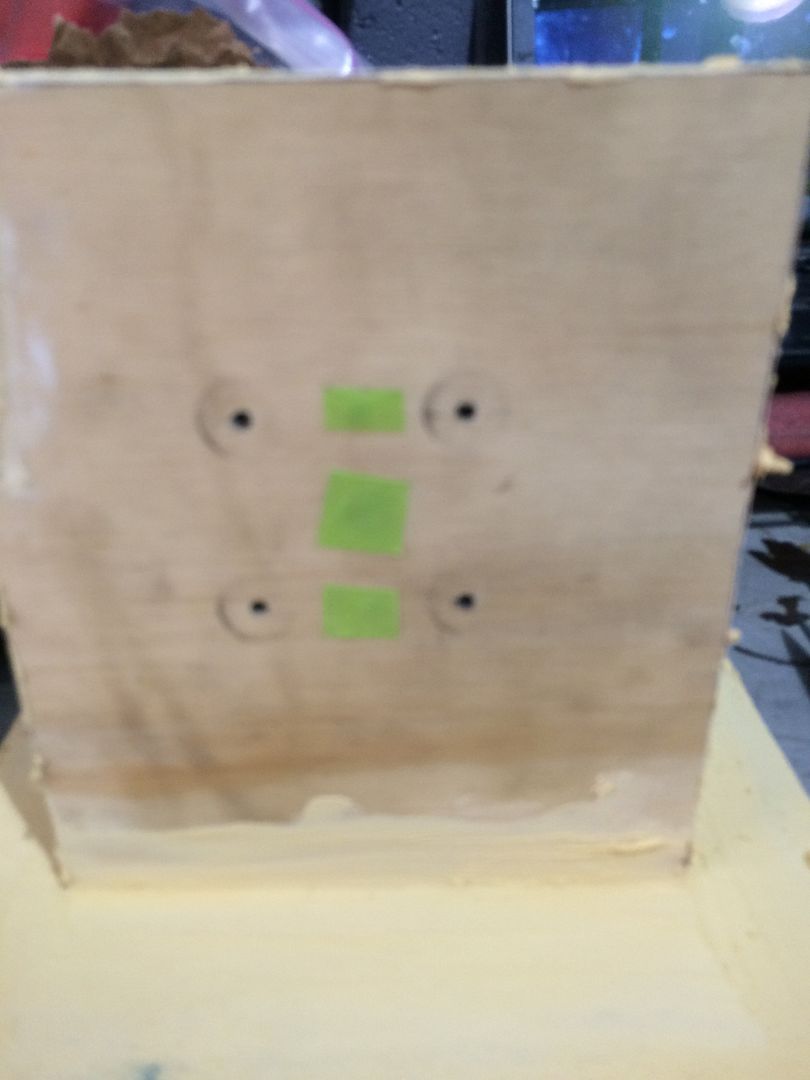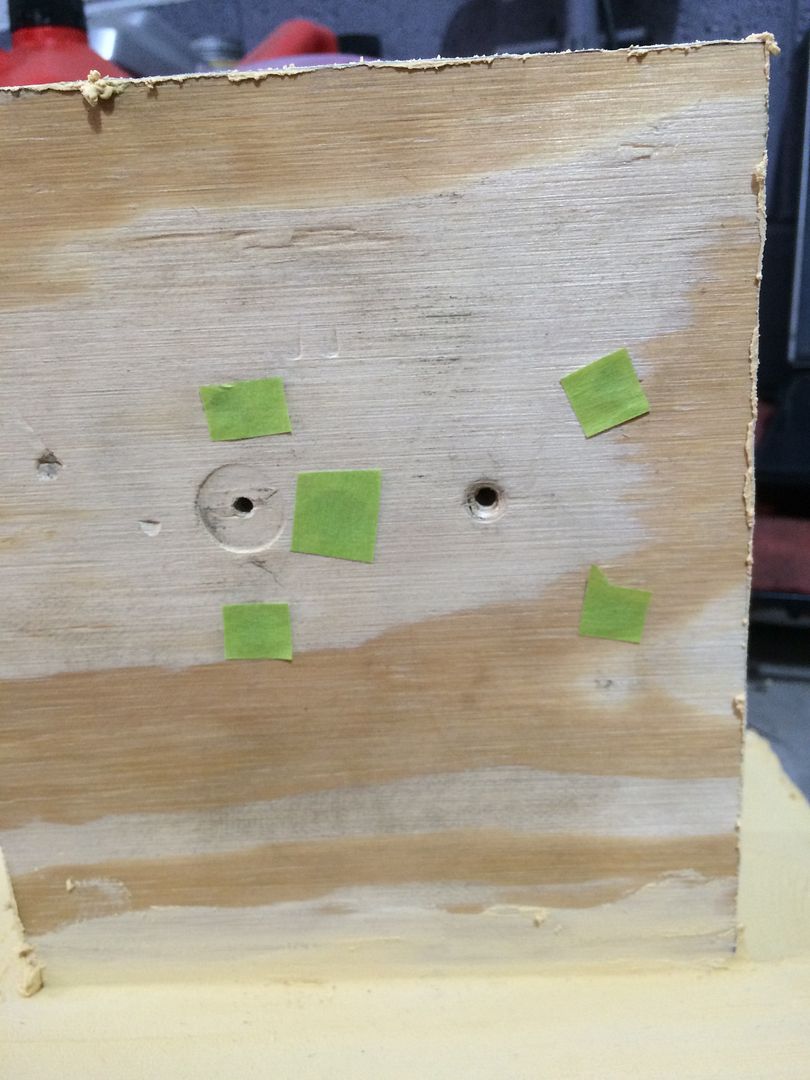 Now get some of that wood putty in a small dish.
Add some water to thin it down...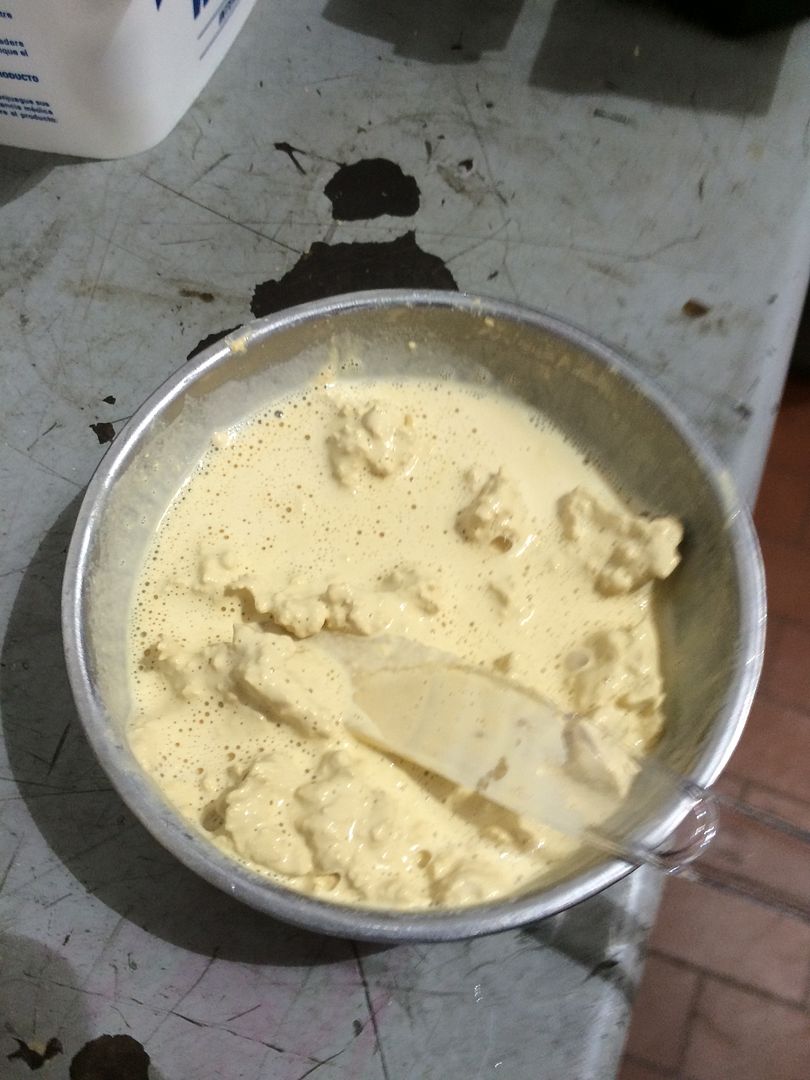 And work it into a smooth paste about the consistency of peanut butter or soft serve ice cream.
Perfect. Now put on a glove and get a little bit of the paste on the finger and smear it around. Don't be shy. Put on plenty. The advantage of putting on more is that you can sand it down thinner to make the dial perfectly line up with the drive cam position. No shims needed.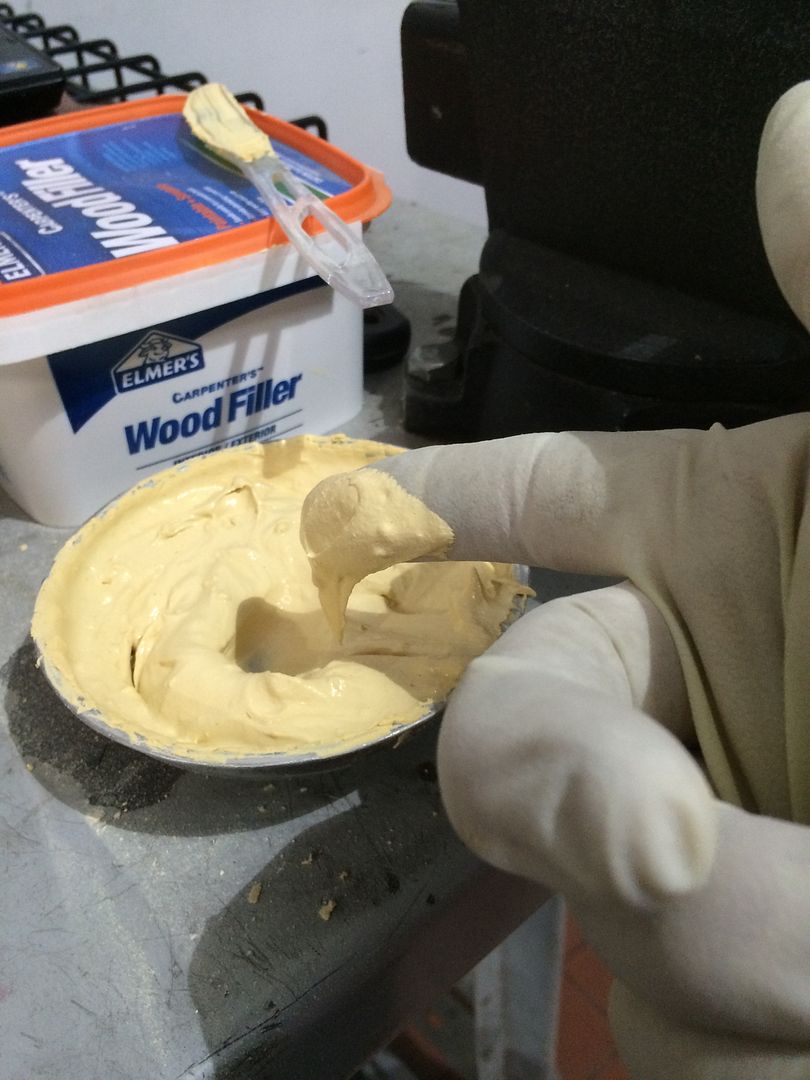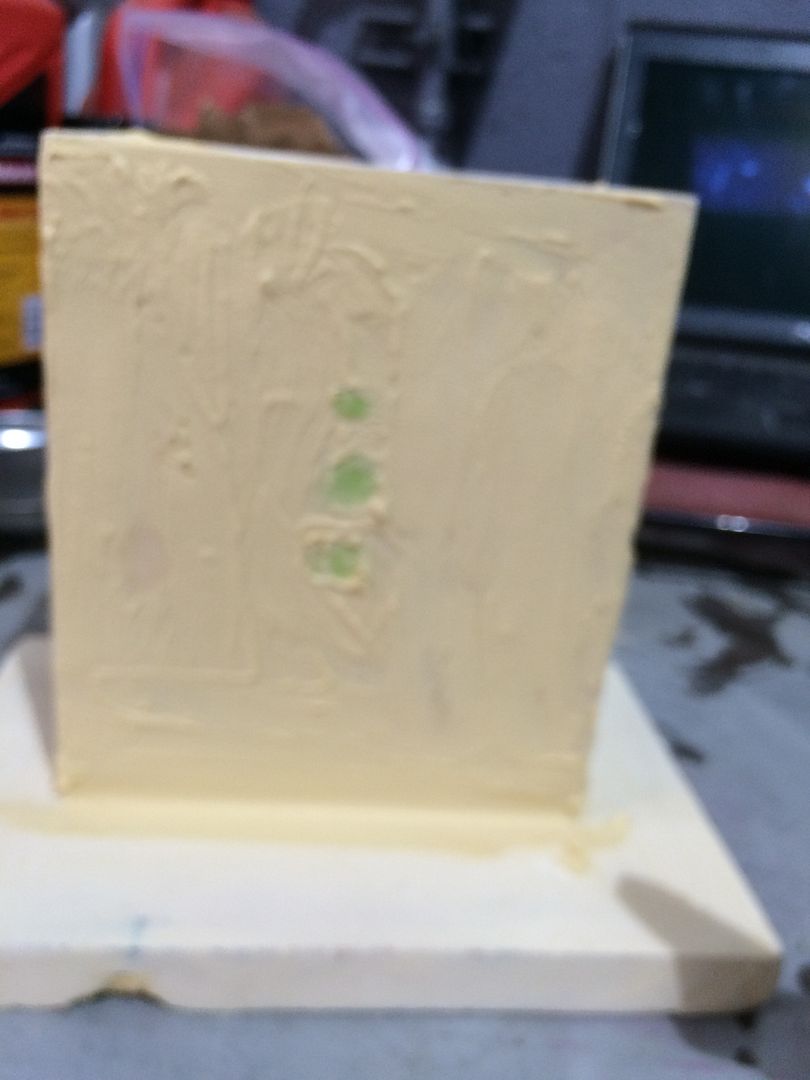 Now use your finger to find and mark the tape locations.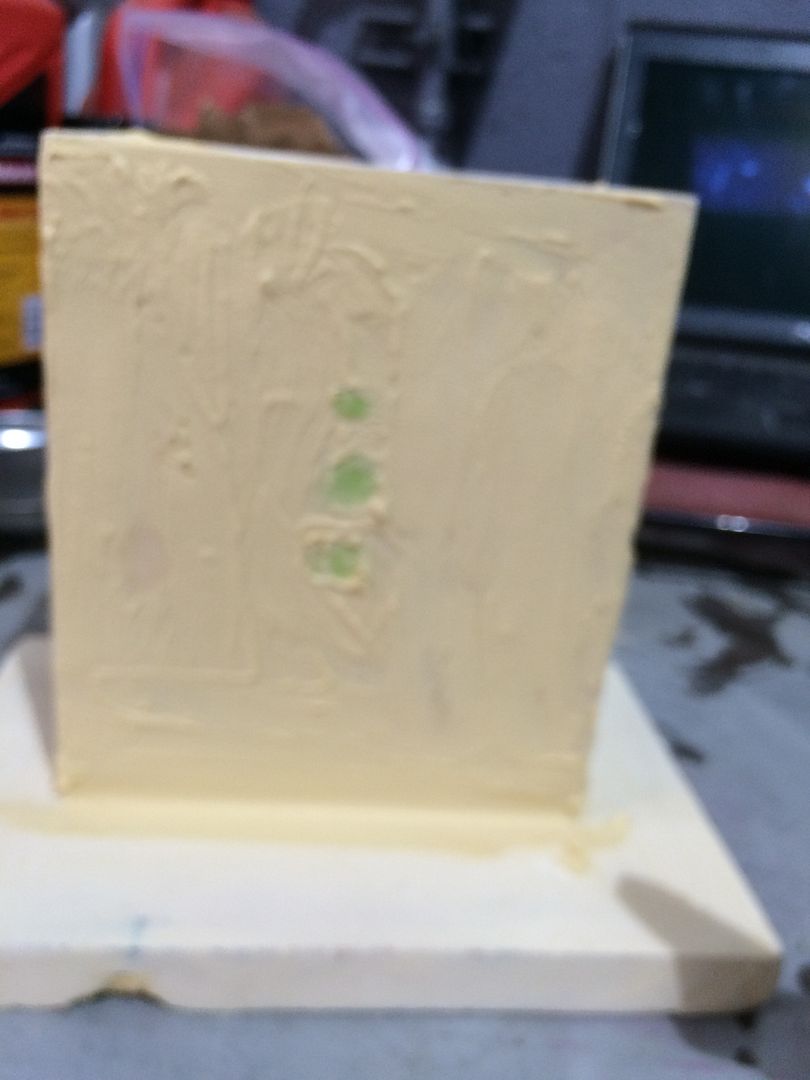 And remove the tape while the wood filler is still damp/wet.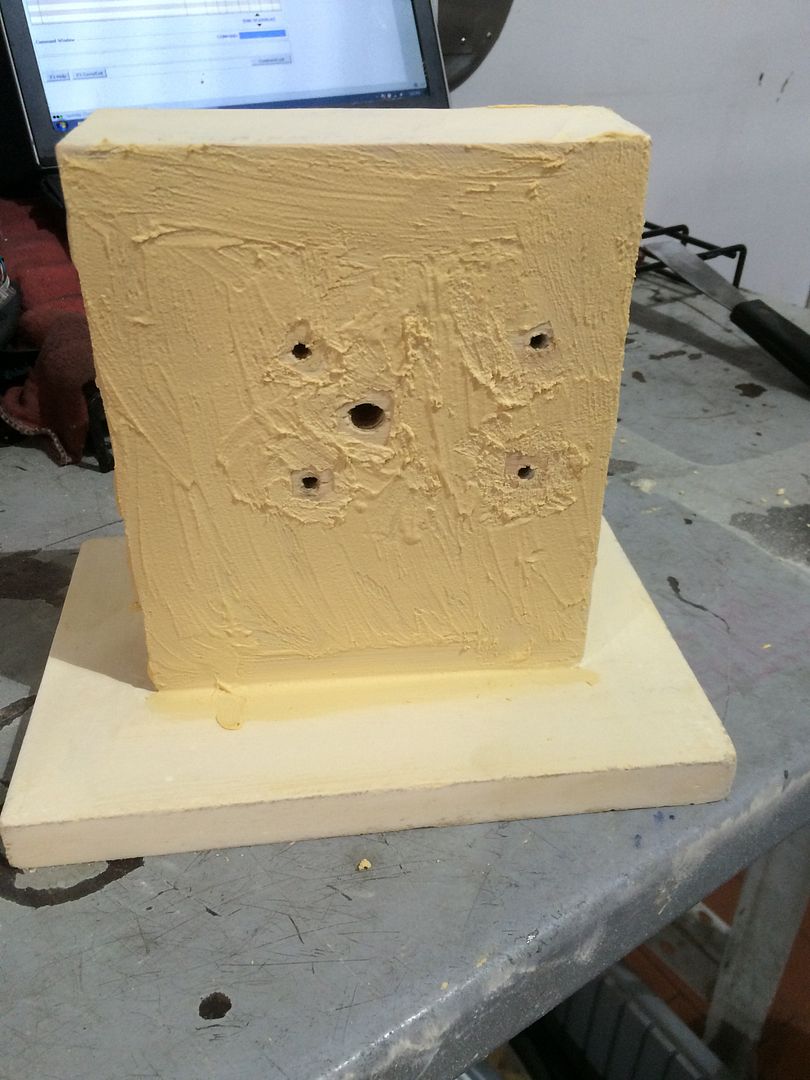 Yes, am taking pics of both sides. Get over it.
Once it has dried hard (an hour or so will do, though I left it for a day and a half, since it stayed at work while I had a day off), sand it smooth. It does not need to be perfectly smooth. You will see why soon.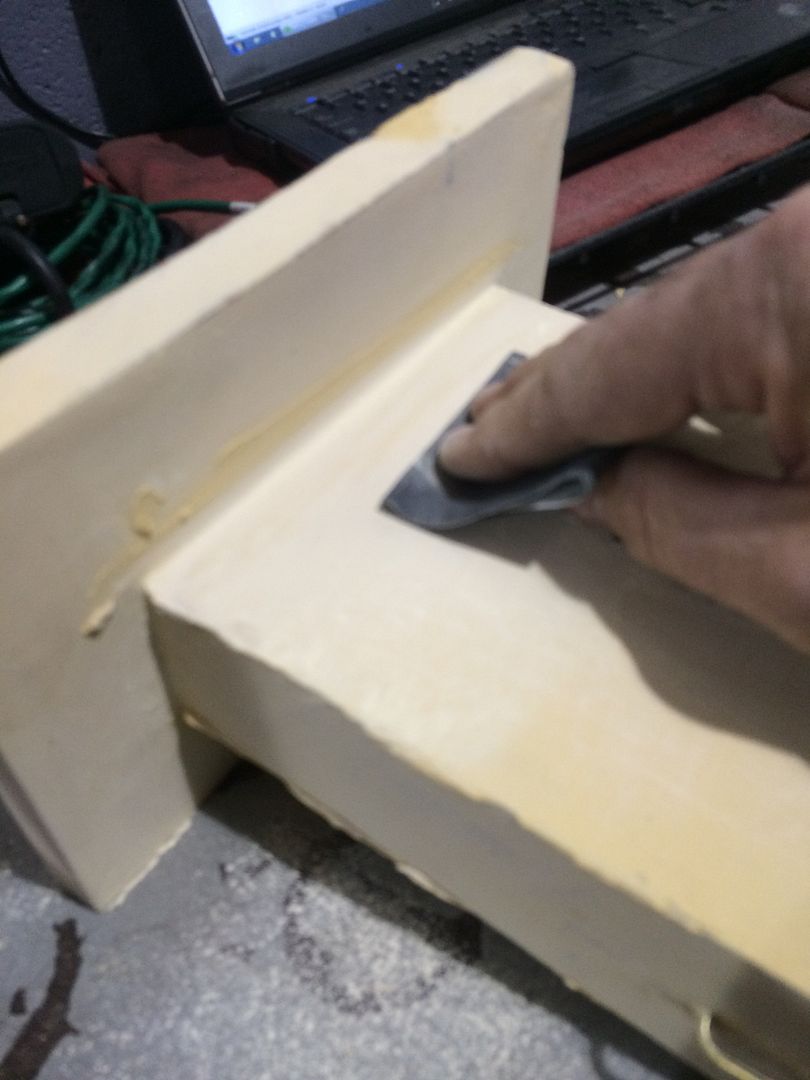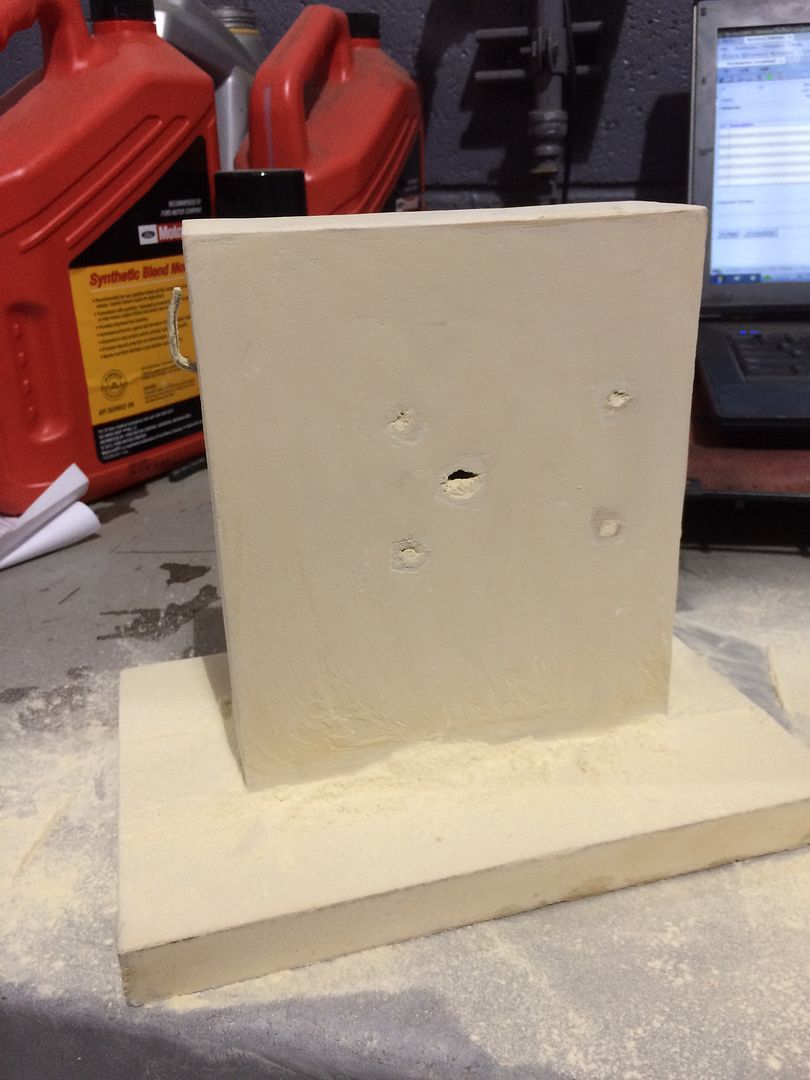 Use a rag to wipe off the dust.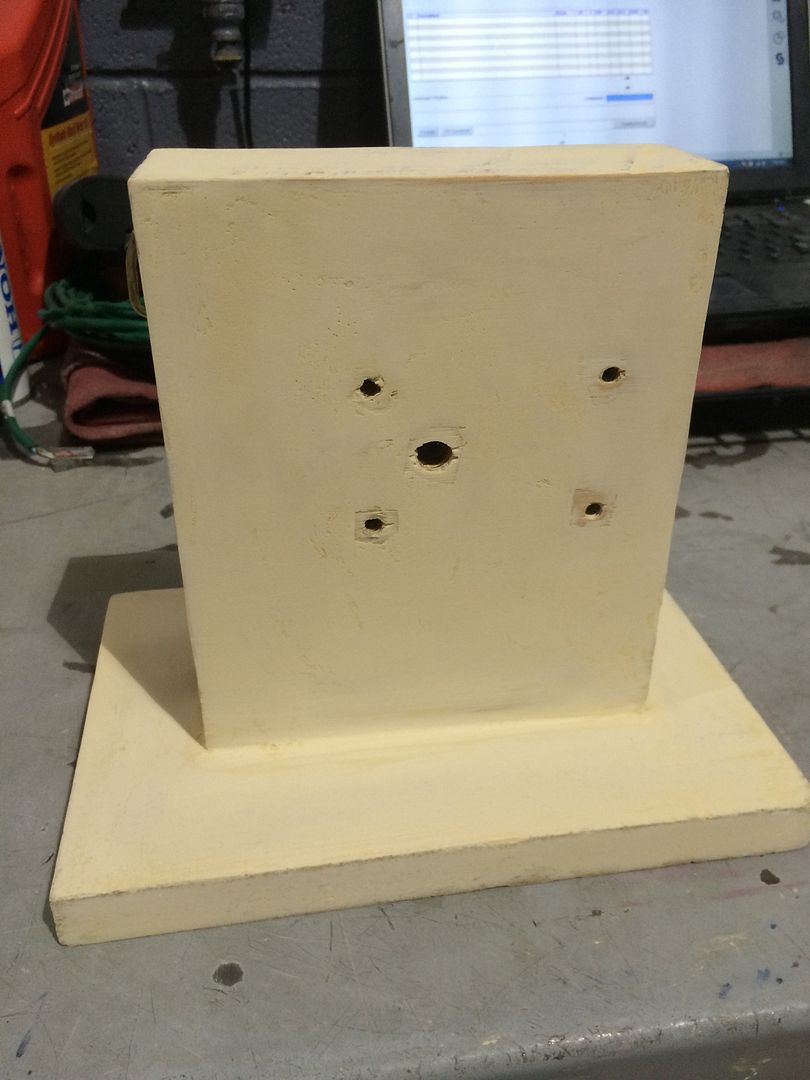 Now for the magic part. Get a can of spray paint that is supposed to look like stone. Chose this lighter color since the dial and dial ring of the lock is black chrome, and it would stand out better against a lighter color. But not too light.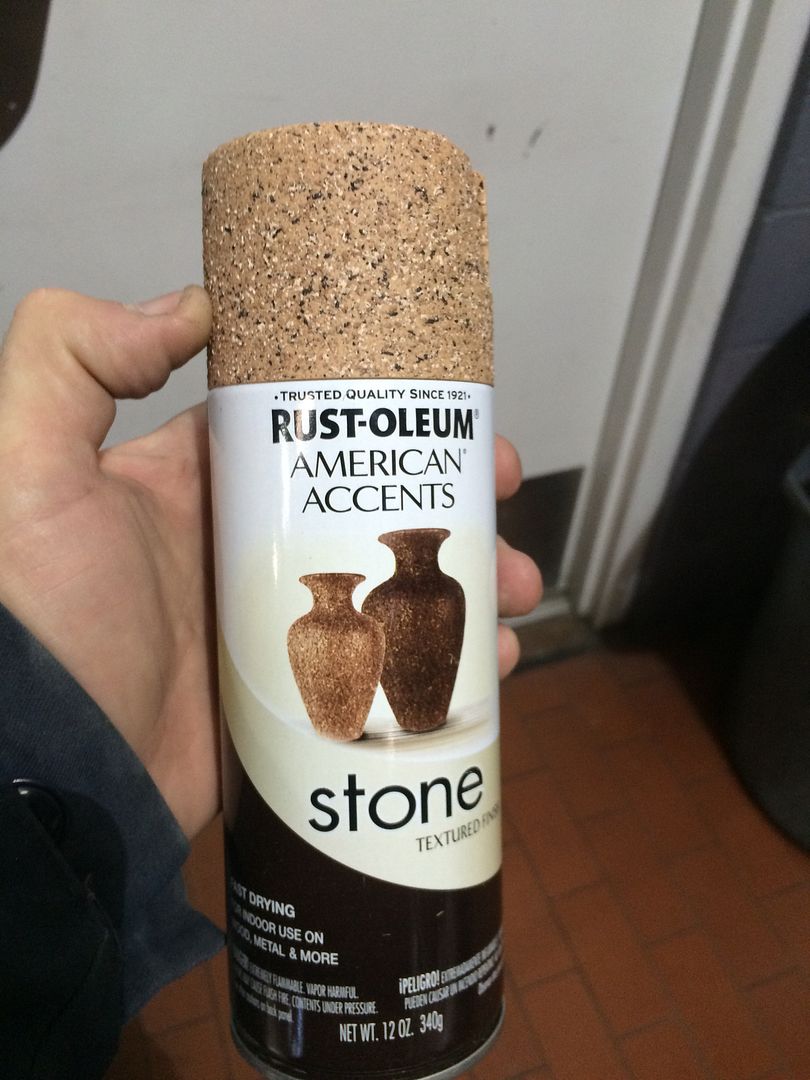 Spray the whole thing. Don't try to cover it in one coat. Let it sit for 15-20 minutes, then add another coat. Then it will look a bit better.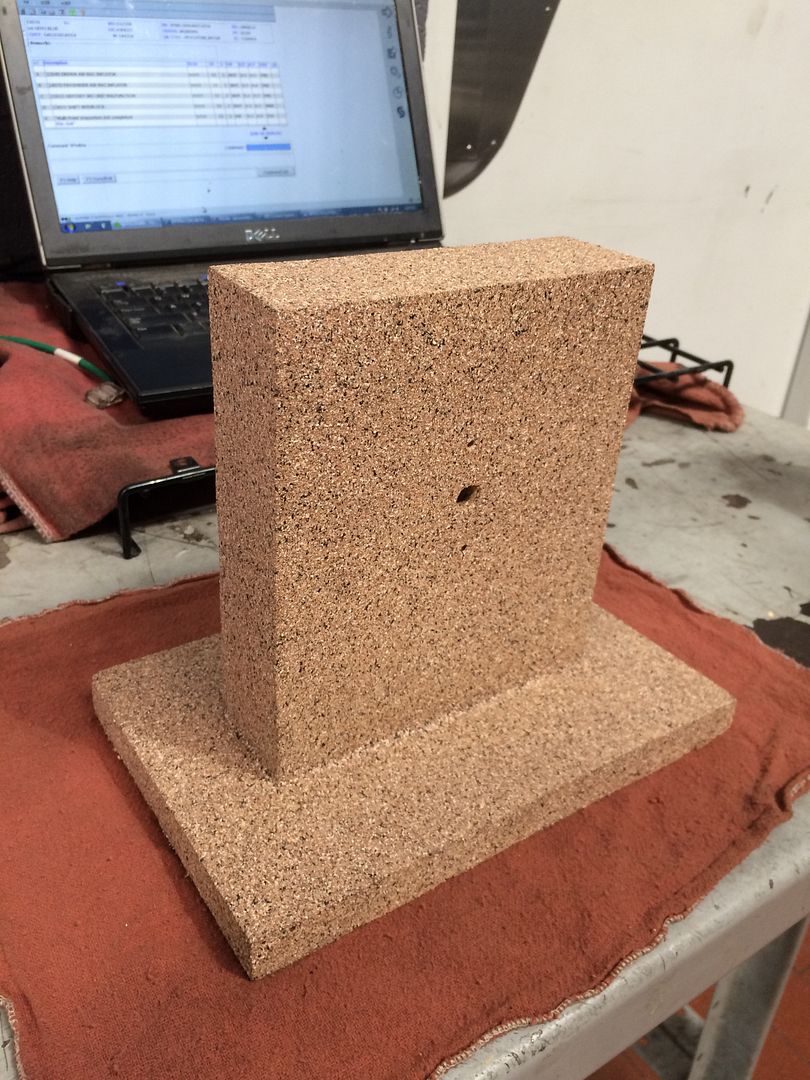 Now we're talking! Let the paint dry/harden for 4 to 6 hours. Then mount the lock.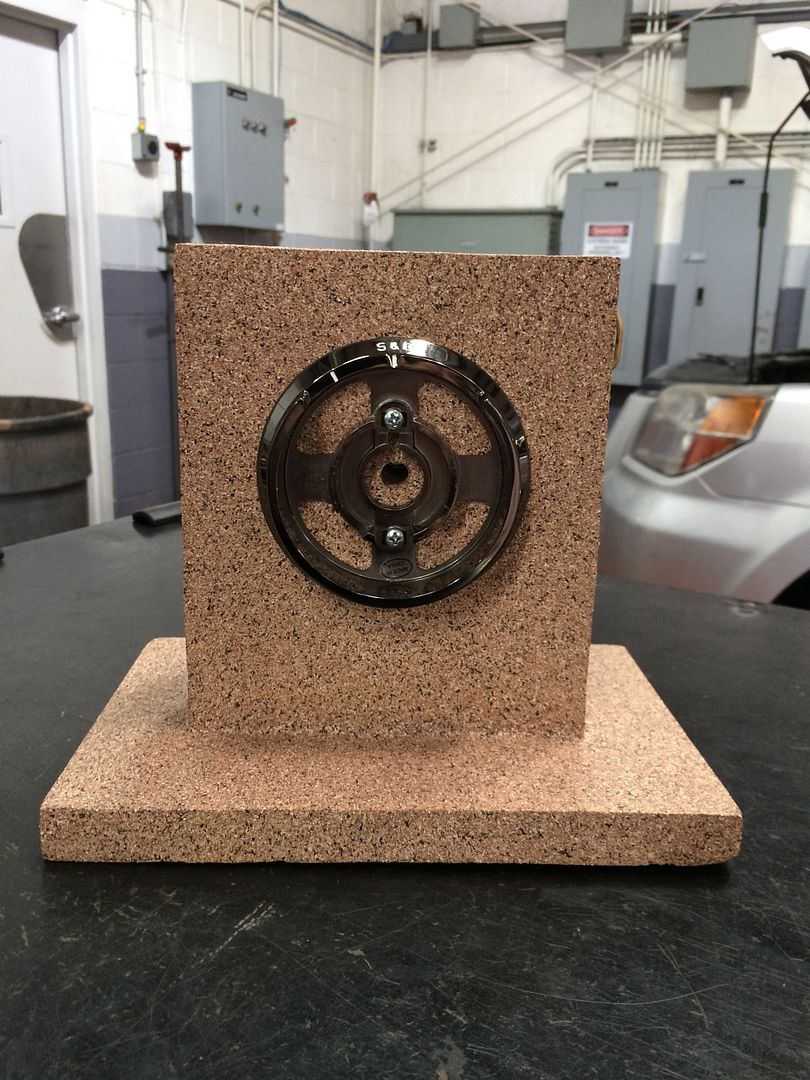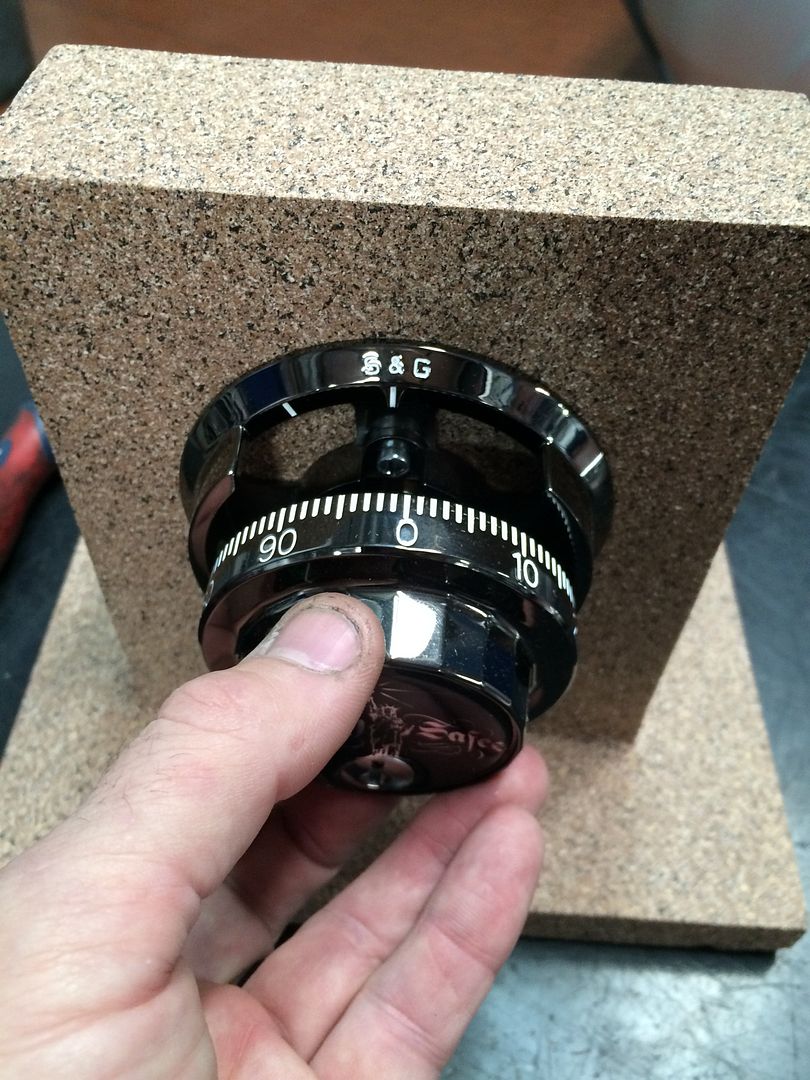 Don't forget your spline key!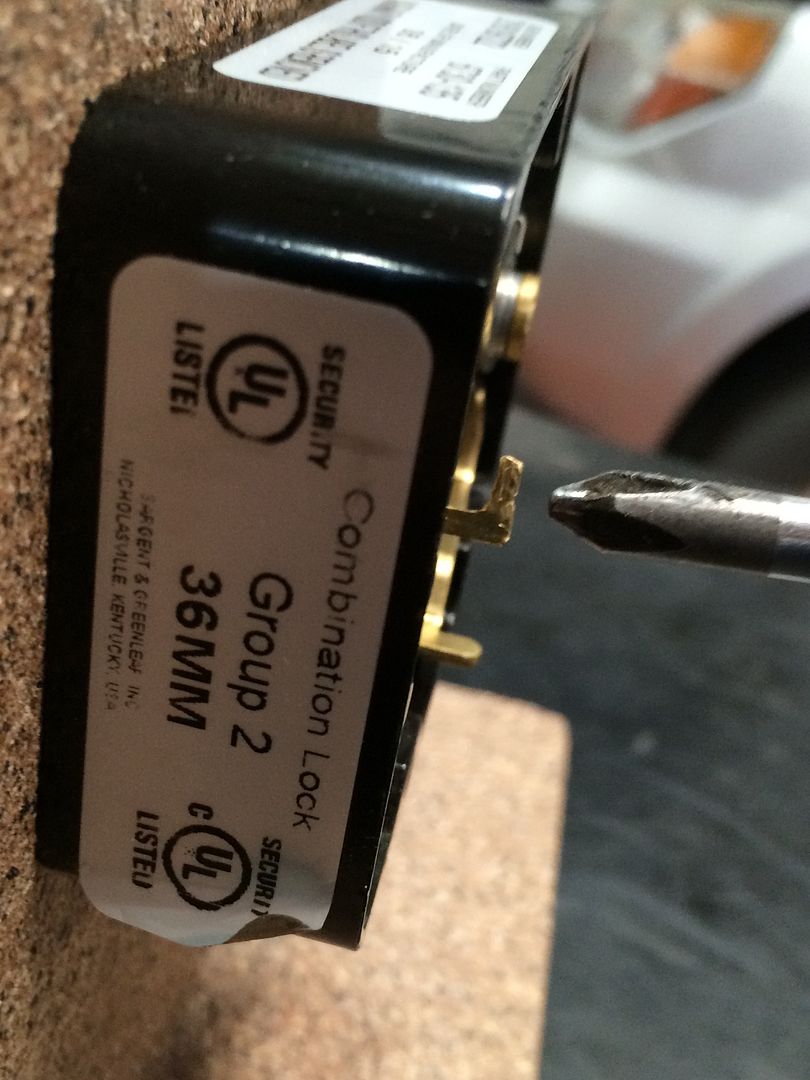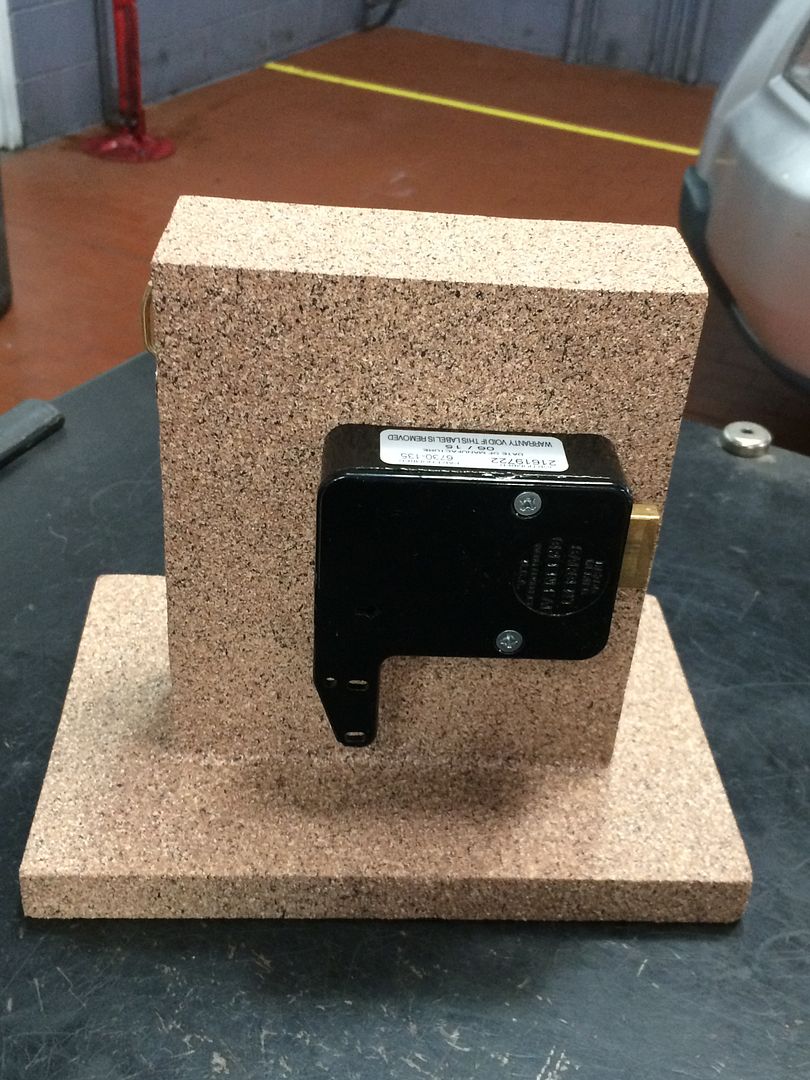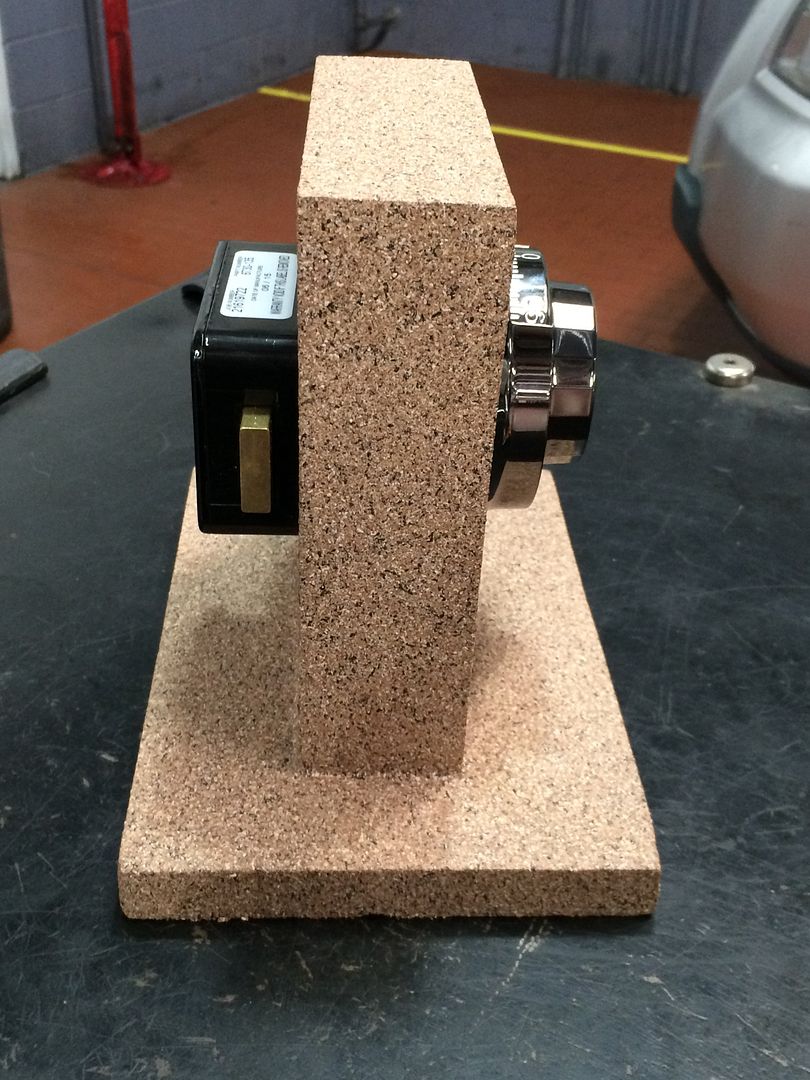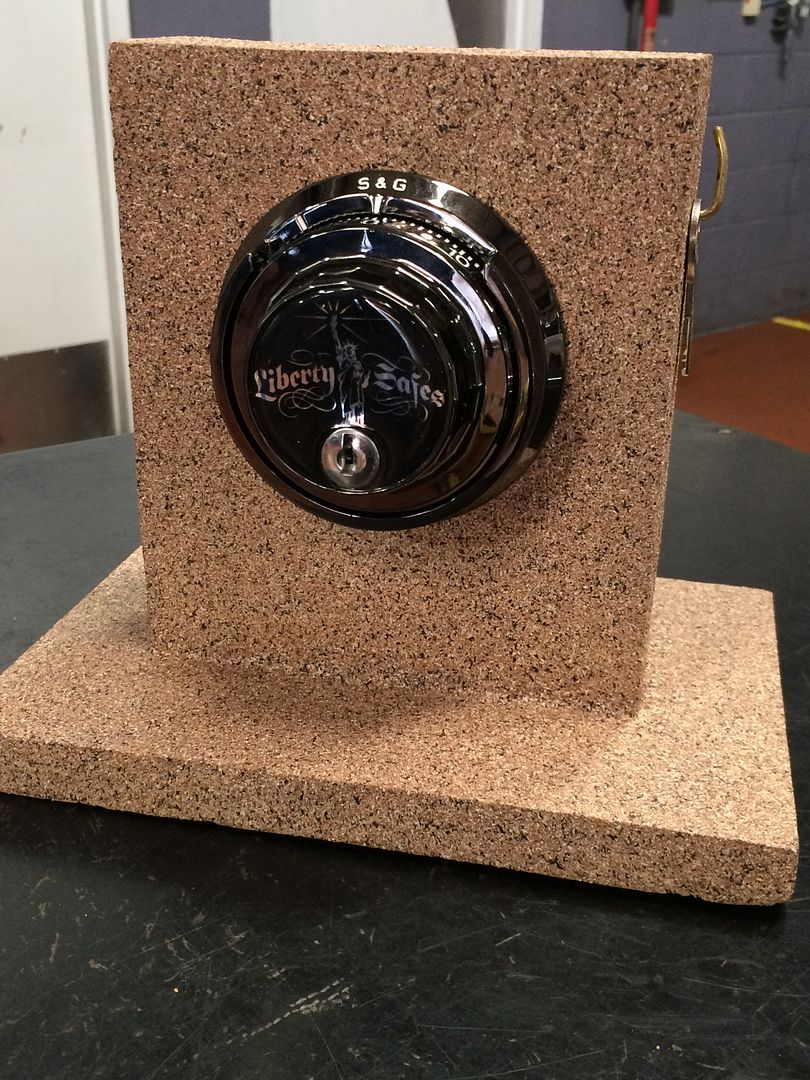 Don't forget the key!
OK, now that looks pretty decent for something that started as broken, ugly wood. The bottom tells the true tale. Broken corners, chipped center section.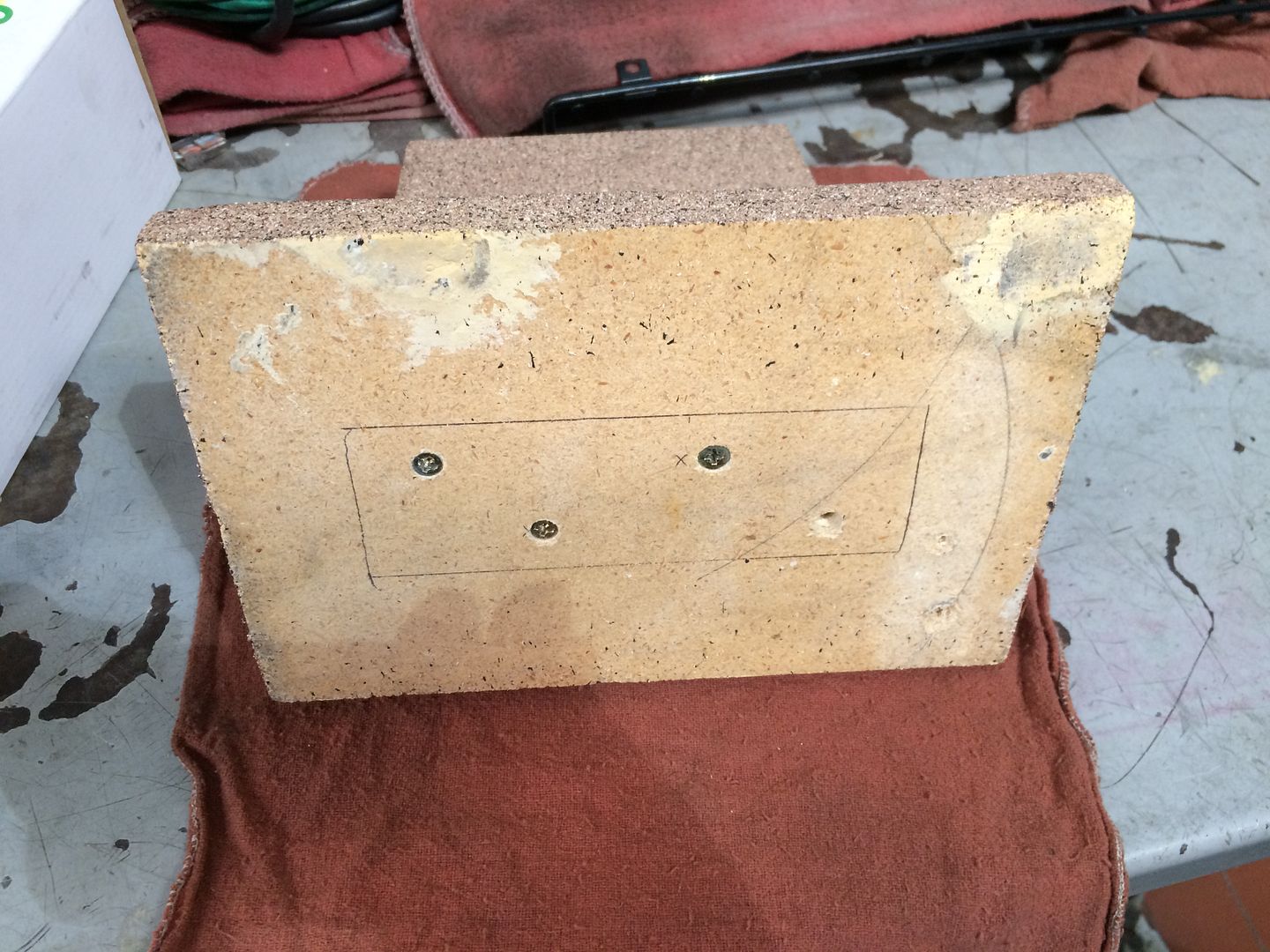 But I'm not telling... are you?
Just when you think you've learned it all, that is when you find you haven't learned anything yet.